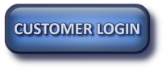 ABOUT US
Wheels Assured is a full-service transportation company, with a courier and truck division. An Indianapolis service provider and family-owned and operated company since 1976, our experience can offer a broad and tailored menu of transportation solutions. We treat our customers like family because we are, and now into our third generation!
We are a fully insured and compliant with all D.O.T laws and regulations. We will take care of your freight with quality and care. We love our drivers and run legal! While most of our freight originates out of Indianapolis and stays in the midwest, we go everywhere in the continental USA!
Our years of experience lends us to customize our services based on our client's unique needs. We are available to our customers on a daily, exclusive basis with a fleet of experienced drivers and quality equipment accompanied by an established logistics network.